Past clients have used Alchemus Prime's approach to:
Reimagine and reinvent their careers

Engage with diverse community members to develop local climate adaptation solutions

Implement a city-wide sustainability and climate action plan

Design and implement new wellness-related social marketing campaigns

Implement change management measures during company expansion

Evaluate an educational technology program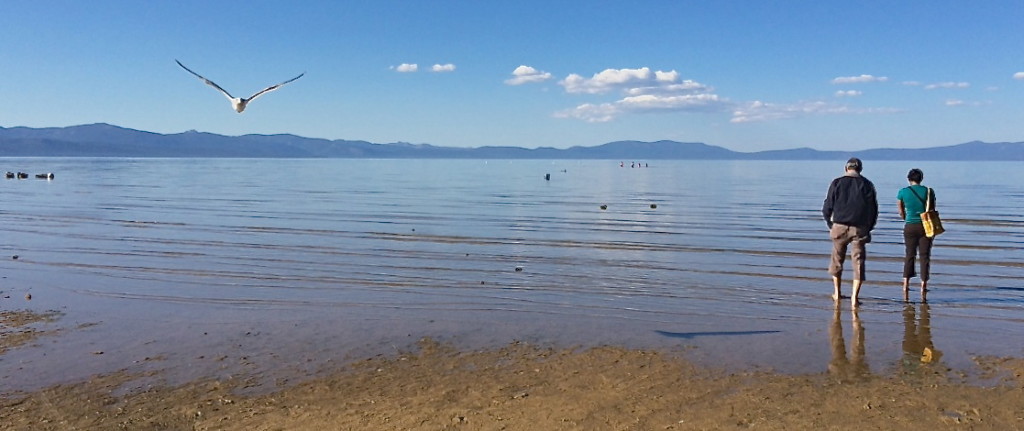 What clients say about their experiences:
Retreats: 
"I wasn't sure if [the retreat] would accomplish my objectives, but wanted to give it a try as I was feeling unsure of what our next steps at [our nonprofit] should be. Should we continue with the [project 1] deployment…Should we focus on just the [project 2] if that comes through? How should I continue working with [collaborator 1] and [collaborator 2] at the [institution 1] and [institution 2]? I was also hesitant [about whether]…the retreat costs were the best use of the money we had in [our] account. Thus far, I had never used money donated to [our nonprofit] for anything other than project expenses.
The first two days were stressful and I couldn't sleep well at night. At the end of the second day, I slept soundly as the pieces fell into place…I had clarity on how the various projects fit together into a grand pattern. Until then, I wasn't sure if the various steps [being taken] would lead to the desired outcome.
Yes, [I achieved my goal], undoubtedly. The extremely lofty goal of mapping out a strategy for whole system change [was attained]. The retreat met my goals but exceeded my expectations. This was my first such retreat.
With the new model, we now have a concrete model to realize our vision whereas previously, I was trying various things out, seemingly without any coherence. But all along, there were patterns that I wasn't consciously aware of, until the retreat. Thanks!"
Retreat Participant, PhD 
Executive Director, environmental nonprofit
---
Workshops:
"Marilyn Cornelius brings to her work a powerful combination of planning with passion, focus with humor, and research-validated educational practices with current topical knowledge. Her personal dedication to authenticity, holistic approaches, and fostering the greater good make her an excellent coach for organizations pursuing these essential principles. I have enjoyed and benefited from her excellent programs, and hope for the opportunity to work with her again soon."

Barry Zalph, Ph.D., P.E. 
Transportation Expert/Retired
---
"At first, it seemed as you were moving us too quickly through some of the activities, which were difficult to grasp. However, as the workshop progressed, we learned to let go and trust the process. After doing so, we realized that there was a method to the madness and it all came together beautifully. This workshop gave a powerful boost to the spirit and effectiveness of the group and led to a confident application of new skills, improved communication, and collaboration as a team. We have appreciated the coaching too and are looking forward to opportunities to work with you in the future." 
Michelle Ferreira
US Peace Corps Volunteer
Fiji Ministry of Health – National Wellness Center
---
Coaching & Mentoring:
"Marilyn is a fantastic mentor — insightful, intelligent, and creative. She has not only offered me excellent advice, but has also helped me explore new approaches to solve problems. Equipped with strategies she's shown me, I am able to get through difficult situations easily, and feel a greater sense of empowerment, knowing that I am capable of plotting my own course. I am thankful for every opportunity I get to interact with Marilyn; she is a source of continual inspiration."
Jenna Forsyth
Doctoral student, Stanford University
---
"I highly recommend Marilyn for her ability to establish and maintain strong and lasting relationships. About a year ago I had a traumatic experience; which had a negative impact on my health, my mood and the way I thought about myself. Together, we explored my strengths and weaknesses. Marilyn coached me to use my experience to draw deeply within myself, determine what keeps me going and find strength in that. Notably, Marilyn provided exceptional support from a distance (I live on the east coast of the USA). I kept moving ahead, found resilience and here I am!"
Natasha Kumar, Ph.D.
University of Virginia Health System
---
Other comments: 
"Great workshop, it really made me think about my role as a team member, group team member, and company team member."

"Fun! You were able to get us to collaborate even though we didn't know each other well yet."

"Thank you for encouraging us to act more (think less) and take the more wild, challenging route."

"Appreciated the fun, the connection to nature and to ourselves and each other."
---

---