If the answer is yes to any of these questions, contact us and begin a dynamic and creative journey to fulfill the goals that are important to you. 
---
Want to create more free time to do the things you "want to do" and not "what you have to do"?




---

Are you a startup that has lost the confidence of your investors and need to regroup to ensure that you don't fall back but have the best possibility of success?




---

Want your team to have time to strategize and leverage your project, tasks, organization or company, and brainstorm new ideas…rather than play catch up and put out fires?




---

Have a new idea that you want to vet, formulate, solidify, protect, and monetize?




---

Considering changing your career so you can serve the world AND make a good living but unsure of where to start?




---

Want your team to be so cohesive and dedicated that it transcends conflict and becomes stronger with every setback?




---

Want guidance on how to set good goals and achieve them with dynamic routines and benchmarks?




---

Would you like help with discovering resources and assets that may already exist in your organization or company that are not being used, leveraged, or monetized? 




---

Want to achieve that elusive work-life balance that lets you enjoy your skills, talents, passions, family, service, and more?




---

Need help in diversification of markets served, engagement with communities, or utilization of assets and less reliance on your clients or customers, which would allow new opportunities and dynamic models and road maps to tap your maximum growth potential?




---

Would you like to  change your organization or company's growth from flat but satisfactory to steady and sustained growth with new opportunities?




---

Just hired new team members and need some team-building and visioning?




---

Would you like your organization to transition to a sustainable and balanced state, while keeping your current income flow and leverage for sustained growth, but don't know how to get started?




---

Have the education, the credentials, the idea, and are working on it some…but need more skill sets to get your idea off the ground, and model it for the greatest chance of success?




---

Want to minimize turnover and retain talented employees and build an intelligent, innovative, and resilient organizational culture?




---

Want to control your organization's destiny but lack the skills to work with investors, funding sources, or the market?




---

Want to boost your team's creativity, communication, cohesion, and performance so you can achieve your ambitious goals?




---

Have all the resources, networks, assets and market identified and organized but don't know or can't figure out the best way to leverage them to reach the highest possible potential and the quickest to market and cash flow?




---

Experiencing a major transition –

a merger, acquisition, expansion, re-branding, or market diversification – and need guidance on how to thrive through the change?
---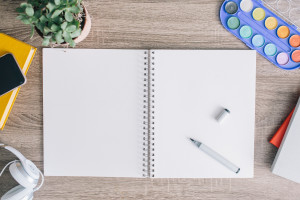 ---