Alchemus Prime has published several books since November 2015. Our books explore topics within the Alchemus Prime Diamond Model, including behavior change to address climate change and wellness challenges, true self, leadership, health, and integrity. 
The first is a collection of recipes entitled Food of Love; it contains stories of Marilyn's journey as a cook and baker seeking to combine inspirations from nature, nutrition, and social justice. Her approach is a playful one, encouraging readers to experiment with her recipes and invent their own. This book is part of Alchemus Prime's mission to develop win-win solutions through biomimetic and behavioral approaches. The recipes are organic, plant-based, accessible, fun to make, and adaptable to gluten-free and other preferences. Breakfast, soup, salad, side dishes, main courses, and desserts are included, as well as an herbal tea that Marilyn developed over the last several years to help ease colds and coughs. This work calls upon readers to enjoy and expand their own relationships with food and its source, nature. 
You can order Food of Love by clicking on the button below.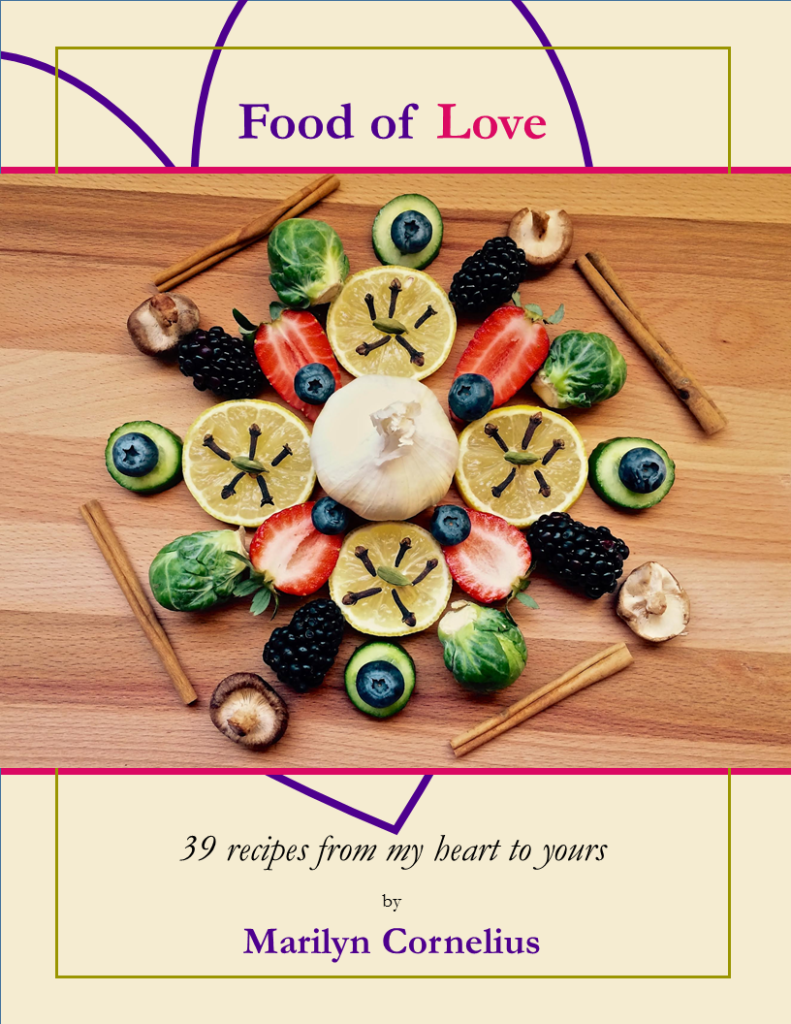 Our second book is a collection of poetry relating to the Alchemus Prime Diamond Model and our commitment to addressing climate change and social justice issues. Entitled One Friend, this book contains perspectives of animal rights activists, and animals abused in factory farms, as well as those threatened with extinction or already extinct due to climate change. 
You can purchase One Friend via Amazon.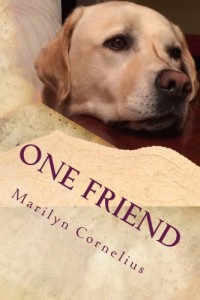 Earth Champions, our third book, is a collection of poems about authentic leadership as we define it at Alchemus Prime: authentic leaders shed layers of conditioning to find and embody the true self, become one with Mother Nature, overcome obstacles in their path, and practice love for all life through their innovative actions. This book is for all leaders who walk their talk to achieve transformative and life-affirming solutions to the world's most pressing challenges, including climate change and wellness.  
You can purchase Earth Champions via Amazon.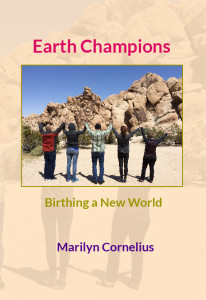 Visionaries, our fourth book, is a collection of poems about two profound mentors in Marilyn's life who inspire her to be her true self and achieve her goals in life. This book is for anyone who knows what it's like to be touched by genius, kindness, and limitless love, and for anyone who seeks this kind of priceless mentorship.  
You can purchase Visionaries via Amazon.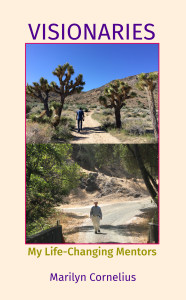 Beyond Blood, our fifth book, is a collection of poems about how relationships evolve in the true self journey. This book is for anyone who feels affirmed by loved ones in their family, and beyond blood relationships, to be authentic and to pursue their dreams.   
You can purchase  Beyond Blood via Amazon.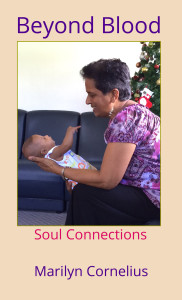 Seasons of Life, our sixth book, contains poems about how nature inspires and sustains us. Anyone who loves nature will enjoy this book.   
You can purchase Seasons of Life via Amazon.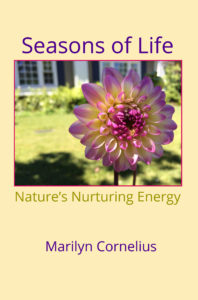 Our seventh book, Meditation: Inspired Moments, is a collection of poems about the practices and benefits of meditation. These poems will appeal to anyone who is new to meditation, interested in beginning a meditation practice, or an experienced meditator.  
You can purchase Meditation via Amazon.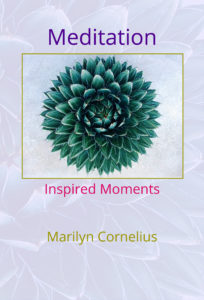 Personal and Planetary Wellness: Addressing Climate Change, Health, and Social Justice Challenges, is our eighth book, a collection of short essays describing how to better understand and address the most pressing problems of our time. Each essay is based on scientific research or experience, and includes a reflection that guides the reader into action. This book is for anyone who really cares about making a positive change to address climate change, lifestyle diseases, and social justice.    
Read the Introduction; purchase the book via Amazon.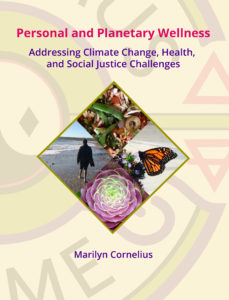 In our ninth book, we return to our whimsical and quirky sense of humor, and our culinary obsessions. Our second recipe book, World of Love, is a visually vibrant journey of adaptive and experimental cooking in a world of fresh, organic, plant-based, and gluten-free foods. Our recipes are easy to make, flavorful, and designed for the beginner as well as the seasoned cook, encouraging a deeper relationship with food. Margaret and Marilyn co-author this book.     
Purchase the book via Amazon.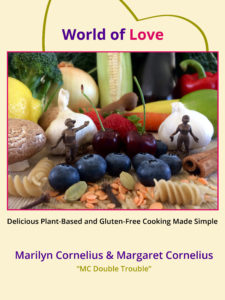 Dance, our tenth book, is focused on the benefits of dancing and movement, including inspiration and a sense of unity.  These poems are filled with passion, creative energy, and fun, encouraging the reader to find self-expression through dance.     
Purchase Dance: Poems of Passion, Inspiration, and Oneness, via Amazon.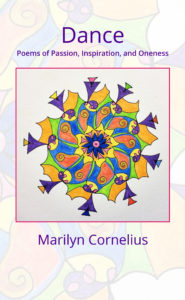 Our eleventh book is called Awakened Living: Transforming Trauma and Embracing Compassionate Change. It delves into the types of trauma we face in life: abuse, racism, hate, and more, and explores pathways for courageous living. By embracing unity, and accepting life as it is, we become more empowered to create the lives we want.      
Explore Awakened Living via Amazon.