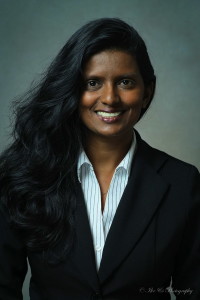 marilyn cornelius
(r)evolutionary
---
Creativity, love of nature, fascination with human behavior, and passion for working with people characterize Marilyn's professional life. Marilyn is a facilitator, engagement specialist, design thinker, coach, Reiki Master, artist, and activist who specializes in enhancing the health of people and planet through integrated science-based tools.
She began her career as Fiji's Assistant National Director of the International Waters Program, a project focused on coastal fisheries, freshwater, and waste management in the South Pacific region. She went on to work with the United Nations Development Program (UNDP) managing projects relating to climate change, land degradation, biodiversity, and capacity building in ten South Pacific Island nations; in this capacity she worked with country managers, governments, the UNDP team, and the Global Environment Facility (GEF). These experiences sensitized her to the different values and goals of developing nations, the United Nations, and funding agencies. 
While applying to graduate school, Marilyn assisted the late climatologist Steve Schneider with multiple projects at Stanford University. Steve's unparalleled brilliance, leadership, and integrity in his quest to communicate and address climate change challenges inspired her to change her initial focus on climate justice to how people could reduce and adapt to climate change by modifying their daily actions. Her dissertation focused on designing behavioral solutions to reduce residential energy use, (see PhD Defense).  She was inspired by the connections between climate change and health through her formative research on promising options for deep energy savings. 
Marilyn was introduced to design thinking at the Stanford d.school, and she immediately began applying the process to her research design. Consequently, with a team of like-minded students and researchers, she co-founded a program called Research as Design, teaching design thinking adapted for the needs of graduate students, postdoctoral scholars, and professors, and conducting research on how design thinking impacts research design in higher education.
Reiki, a chi-based stress reduction and healing technique, was one of Marilyn's pursuits while at Stanford. After three years of study and practice, she became a Reiki Master and co-founded a company called All About Reiki, which served clients in the San Francisco Bay Area through Reiki sessions, practices, classes, and meditation circles.
Marilyn's research, professional, and personal experiences inspired her to co-found d.cipher, a change management company focused on supporting communities and organizations at the nexus of climate change, wellness, and education to build resilience and leadership through workshops and advisory services. Through d.cipher, Marilyn consulted with diverse organizations in the U.S. and internationally, such as the Silicon Valley Education Foundation, the East-West Center, the European Union's Global Climate Change Alliance, and WestEd, working on projects related to environmental leadership, climate adaptation planning, indigenous education research, and wellness. 
In addition to continuing her biomimicry education through workshops with Toby Herzlich and later Dayna Baumeister with the intention to transform business with biomimicry, Marilyn continued to study meditation techniques. She learned mindfulness-based stress reduction (MBSR) and transcendental meditation (TM) and applied them in her own life and work. Marilyn has also received Vipassana Meditation training. Discerning a need to create a more complete model with which to support her clients, Marilyn began to formulate a new framework for leadership. Integrating across behavioral science, design thinking, biomimicry, and meditation, she created a new model intended to enhance integrity, enable win-win solutions, and mainstream innovation for leaders and organizations working to create better teams and a better world.
Over the months that Marilyn was developing what would come to be known as the Alchemus Prime Diamond Model, she encountered Sundarajan. After getting to know him, she decided to experience his retreat offering as part of her self-development, and was struck by the remarkable synergy between their approaches. The company name, vision, and mission evolved seamlessly out of the retreat; their collaboration was inevitable. 
Aside from her professional activities, Marilyn is a passionate climate change and social justice activist who has co-founded social movements such as Operation Missing Link and 51@EarthHour, as well as the e-zine Life, Love, V. She has co-founded and run formal and informal service-learning, mentoring, and tutoring initiatives for high school, undergraduate, and graduate students, orphans, and disadvantaged youth for over 21 years. She has also served as a Reiki Volunteer in Kaiser Permanente's Hospice Department. When taking breaks from facilitation and coaching, Marilyn enjoys the creative arts, including dancing salsa, writing poetry, making art, and creating vegan and gluten-free recipes. 
Marilyn obtained her doctorate, specializing in behavioral sciences and climate change, from Stanford University. She also holds degrees in business management with an emphasis in environmental resource management, and graphic design.
---