Career Manifestation Program
Here is a sample of the Career Manifestation Retreats we have conducted to date; this is intended to provide a slightly more nuanced look at examples of the types of retreats we facilitate via our Career Manifestation Program. The types of clients and achieved outcomes are summarized below:
Number of retreats summarized: 19
Leadership Development & Coaching (7 retreats)
Clients: Entrepreneurs, scientists, investors, and CEOs seeking to more fully balance work and life as well as expand existing work or explore new professional avenues in ways that create free time and autonomy.  
Outcomes: We developed new models and strategies for leveraging the participants' skills into the most lucrative areas of their respective fields to allow for passive income, more free time for service, as well as set up a plan for achieving financial, social, and personal goals. In particular, we developed a new strategic alliance, as well as three models for how to leverage sustainable technology products in apparel, medical, and other markets. We developed a multi-stakeholder model for whole systems change that integrates consumer purchasing behavior, currencies, food and diet, climate change, community organizing and communication, as well as corporate and nonprofit structures.
CEO Bootcamp (3 retreats)
Client: CEO seeking to create more strategic leadership, streamline C-suite performance, and enhance teamwork for existing companies and create a business development strategy for a new startup.
Outcome: Three progressive retreats allowed the CEO to learn and embrace new strategies for corporate governance, and engage the C-suite in co-creating new methods for distributing responsibility to free up the CEO's time for new business development.
Operations & HR (4 retreats)
Clients: CEO and C-suite members seeking a better understanding of how to manage company and human resources to optimize service delivery and profits.  
Outcome: We assisted with alleviating HR challenges, finding and orienting new staff, preparing laid-off staff for new careers, and building more cohesive teams by integrating new hires into the existing company teams. We developed a set of management by objectives (MBO) strategies and procedures to ensure smart goals and transparent performance metrics.
Business Development, Outreach & Marketing (5 retreats)
Clients: Management and outreach teams seeking more effective strategies for reaching and engaging more customers and clients using existing resources.
Outcomes: We designed and developed identity and marketing strategies and collateral for digital and print media. We trained outreach teams via workshops that applied design thinking, behavioral sciences, biomimicry and mindfulness techniques to help empower participants to create and adopt a "one-to many" strategy. We developed win-win models for how to pursue low-hanging fruit for business development using existing contacts and networks.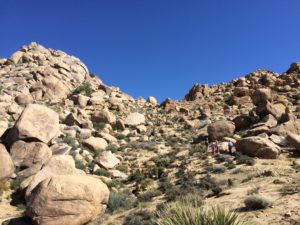 Consulting Services
Here is a sample of our consulting work, portraying the range of our skill sets and examples of our services for startups, LLCs, and nonprofit organizations.
Number of projects summarized: 11
Website Development (3 websites)
We develop websites for long-term clients and partners. We developed two 30-page websites for corporations, and a 65-page website for a nonprofit. These sites included a combination of:
Integration of text, photo and video content

Slide shows

Event calendar

Online books

Blogs
Market Research and Analysis (4 reports)
We are providing ongoing consulting services focused on:
Data gathering, and analytical review of all programs

Assistance with development of marketing plans

Advising on social media activities

Assistance with year-end reporting
Energy-Behavior Audits for Large Commercial Organizations (3 audits)
Ongoing mixed-method research, including client interviews, relationship management, and report writing. Specific services include:
Data gathering via interviews, focus groups and observations

Calculation of energy savings potential

Data analysis, report writing, and presentation

Assistance with engagement campaign launch and lessons learned
Business Strategy, Intellectual Property (IP), & Legal Services (1 long-term project)
Ongoing consulting support including:
Business model and strategy development

Assistance with IP development and protection

Assistance with corporate legal affairs